Simply more space for ...
... your ideas and projects
Our XXL garages, halls, storage areas and offices provide the right space for your project. They can be used flexibly, regardless of whether you want to store or edit something. Our customers are craftsmen, start-ups, tradespeople and passionate hobbyists who do not want to be tied to cumbersome contracts in the long term.
If you want to rent halls or XXL garages from 28m² - 150m² easily and flexibly, you are right with us.
Real craftsmen
We know what craftsmen need
Start your own business without great risk? Book additional space depending on requirements and order situation? Reliable approachable with the transporter around the clock? Even high voltage! We know what craftsmen need, after all, we build halls every day. Accordingly, we also offer entire business units in which office and storage space complement each other.
Thanks to the flexible design, the right size can be found as required. Just give us a call, we speak the same language.
Passionate car enthusiasts
Those who love their vehicle ... do the work themselves 😉
Many of our customers are car enthusiasts. Regardless of whether it is a new car, youngtimer or oldtimer. There is always something to do. Those who are serious need the right place to work undisturbed and without disturbing others. Our XXL garages are made for this. Thanks to the level access, the high gates and the power supply, the halls are ideally suited for parking and working on your own car.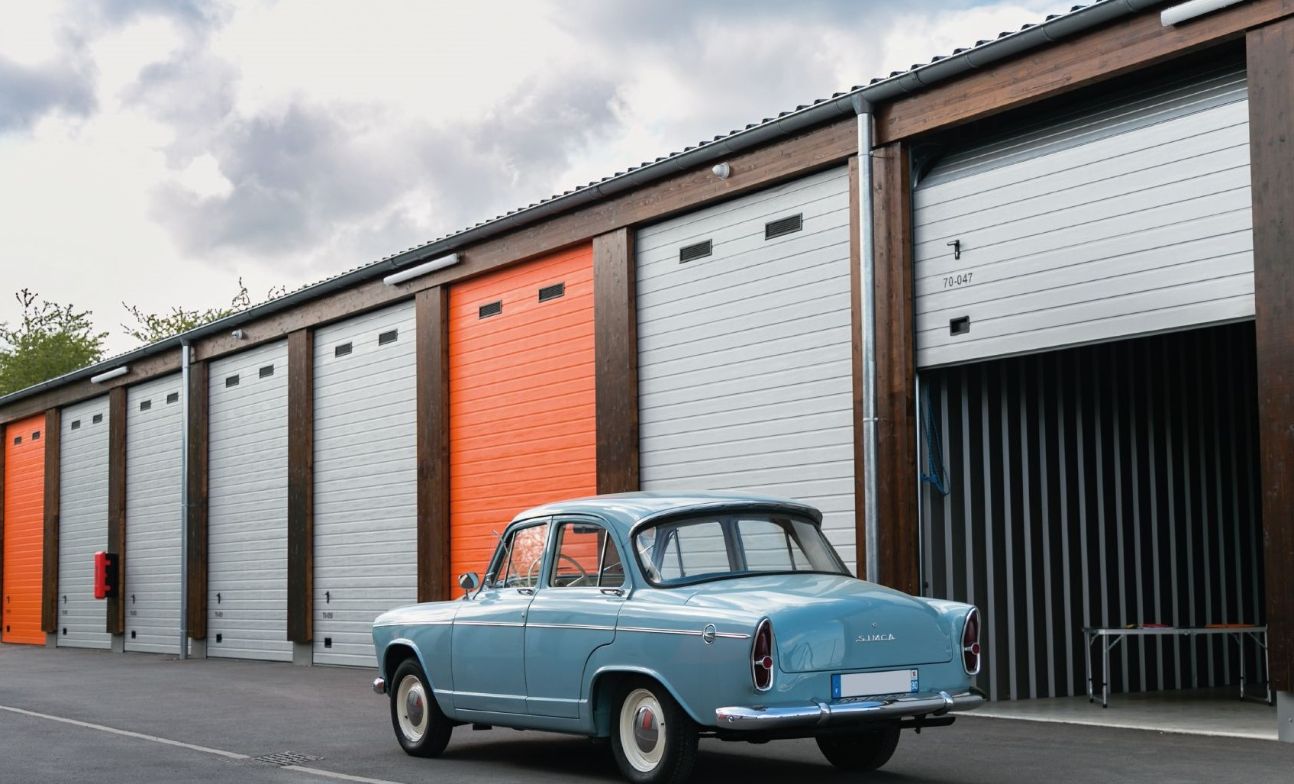 Everyone who wants to store something
Store anything!

Especially for dealers, online shops, agencies or smaller forwarding agencies our high storage spaces are perfectly suited. All locations can be conveniently accessed by van around the clock, thanks to level access. This saves time and nerves.

The halls are illuminated and offer sufficient height to allow suspended ceilings to be installed. Just as you need it.
Mobile home owners with aspirations
Dreams are not parked at the roadside.

If you can afford a motorhome, a dream comes true! But who can afford to be permanently on the road in a motorhome.

So that the expensive dream doesn't lose value unnecessarily at the roadside, we offer dry and safe XXL garages of 8-16m length, approx. 3.50m width and approx. 3.30m door height.

By the way, even an owner of a nice food truck feels safe with us.